Hey!
Sorry been not updating often... time was always not enough ever since i started workin... theres so many things to do and bloggin is at my bottom list:P THAT remind me of llyod.. shdnt time be a luxury to army guys but he is always irritating me with all his break and nap times! Haha anw a bit lazy to write so i blog with pics yeah :)
Funweek- bowling! my new favourite hangout place:)
Celebrated the june babies bdae at RH :)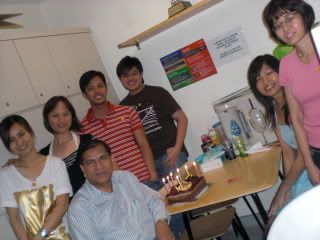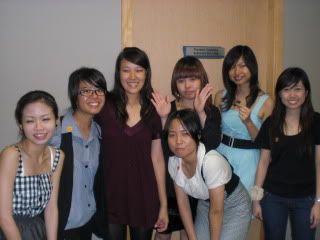 Dinner with babes to see lloyd's botak head!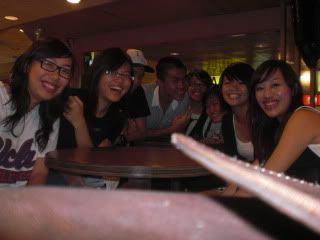 Junting's, Wanteng's and Junyang's farewell...
Wong treated BK and compare JT's burger to WT's!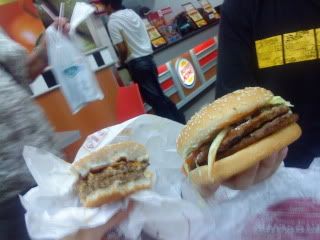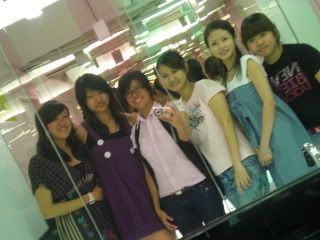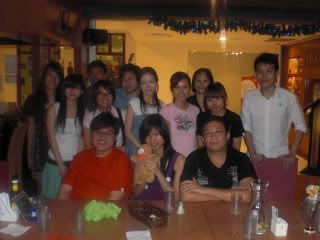 Wanted to blog MORE pics but a bit mean to JT so decided not to... haha and bottom is my very tall colleague!
Went zhao's hse on a sun and saw a very big banana! Haha zhao's hse always got surprises :)
Yesterday was e best day i ever had since i started workin! Went cycling with tcc peeps:) Wah i nearly forgotten e existence of e sun coz been workin in lab like a vampire... e feeling of e sunrays on my arms it was so blissful! Cant wait to go bintan! :):):)
After tt went NDP with my babes! Not bad many elements of surprises but i expected more:P After tt went suntec to makan and chatted overnight at Zhao's hse:) Thank God for my babes coz i cant imagine any better friends than them! :)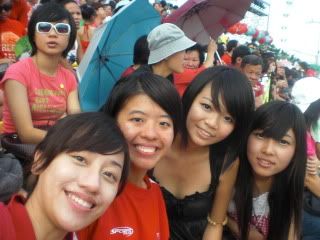 :) I find it amazing... e past few weeks work been tiring coz of mass screening and MCs of students.. at some point of time i was hoping to b quarantine from H1N1 so i can sleep through the 7 days! Haha but im feeling so refreshed now despite sleepin less than 2 hrs last night... Sometimes taking break from life really can make u walk a longer distance:)