Hey! (its gonna b a long post~~)
Yesterday training was good! Tried 2.5 level stunts den me and my sis r e top flyers!!! haha whoa it was so scary when i first time got up.. but its quite addictive i wan to do it again and again!
Haha.. i did a bit of basing yesterday aso.. realized i still wana base more than i wan to fly:p haha.. did e ground pop-up table top with cheryl and jun as flyers! SO FUN~~~~
Yeah actuali i love flying too la... I LOVE CHEERLEADING=)
Kkz i know its a bit late.. camp like over a month ago liao.. haha but jus got some pics from my BEST FRIEND.. yeah enjoy=)
In SAR...
The girls!
Opps justin there...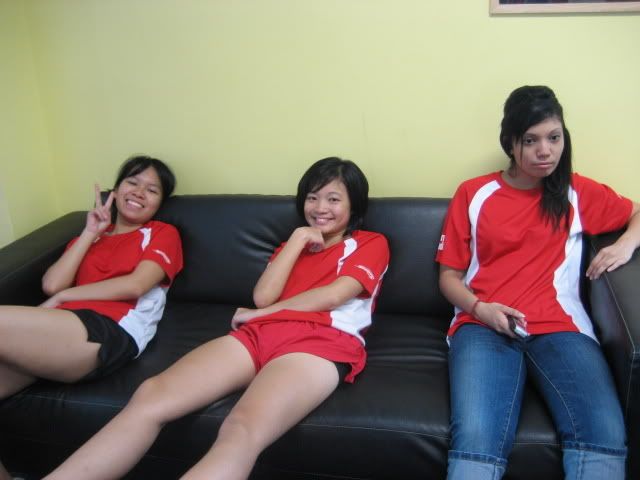 I love jun's smile=)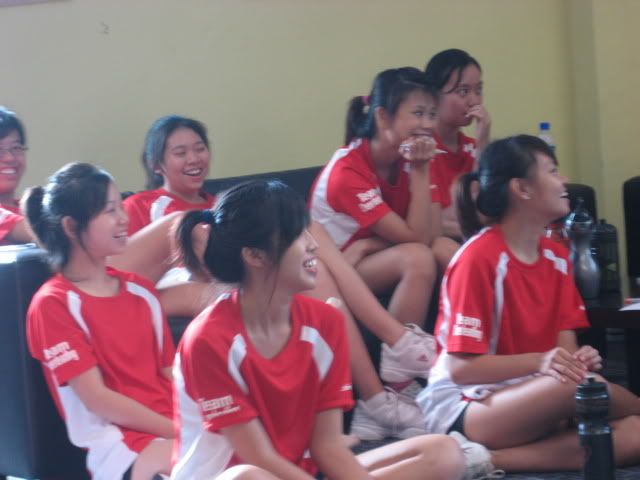 The guys!
I took tis photo!!! haha while tryin e cam.. haha so funny.. onli capture justin's head:p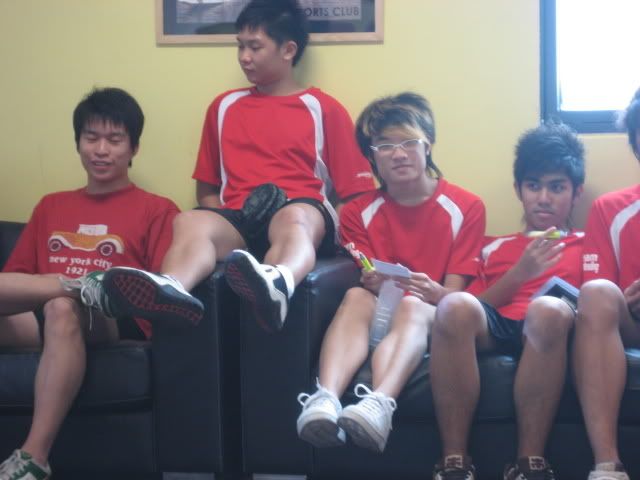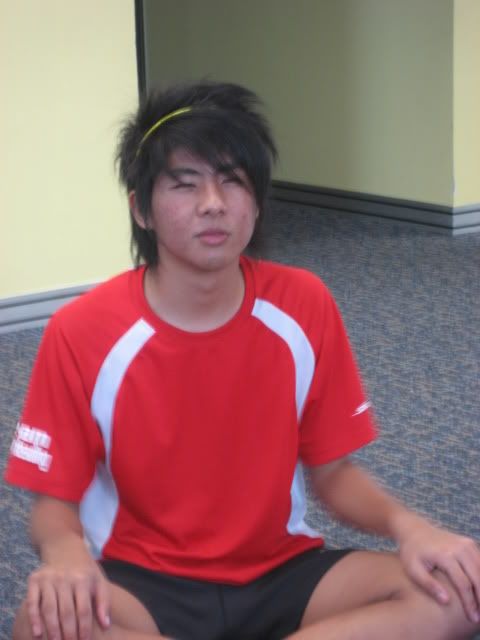 Haziq with my hairband~~~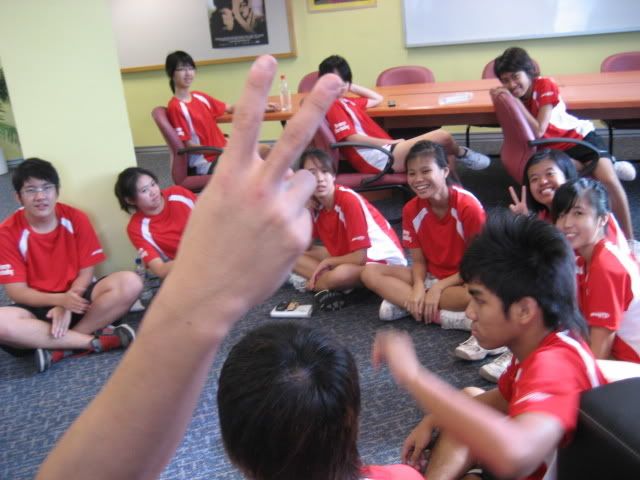 I love this photo.. but KEN's HAND BLOCKING!!!
At sch hall...
haha look at haziq trying to cartwheel=)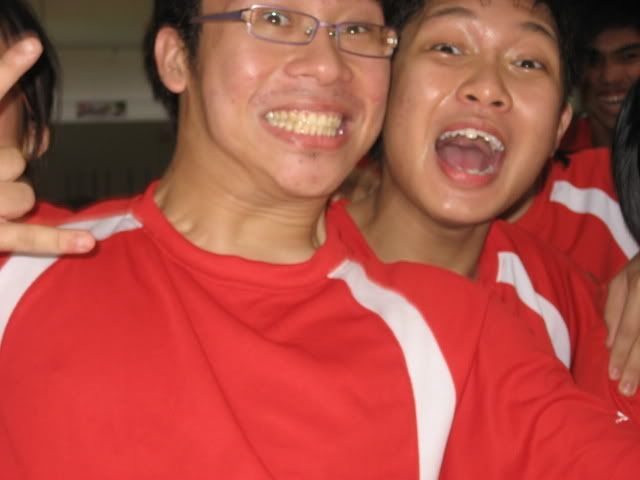 Andrea and Ken.. always qiang jing tou!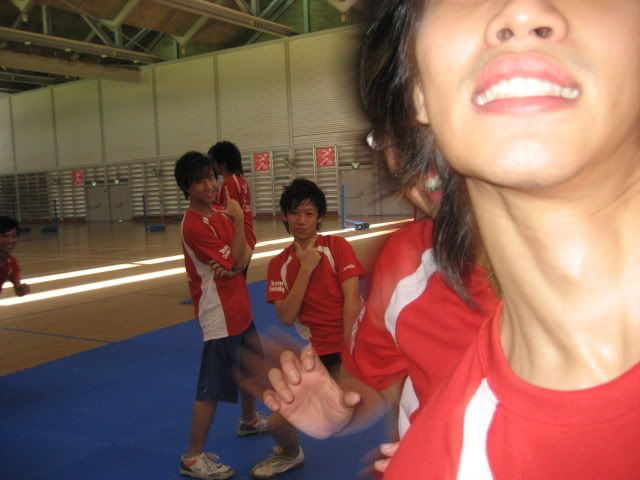 Guess who's tt? ITS HONG!!!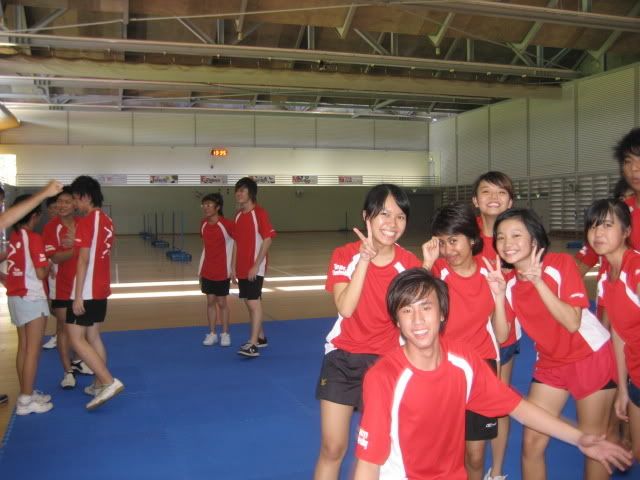 Me with hong's kids!
Group photo!
Yupyup... kkz more photos frm sentosa!
The east side gang!
Ate superdog for lunch!
=)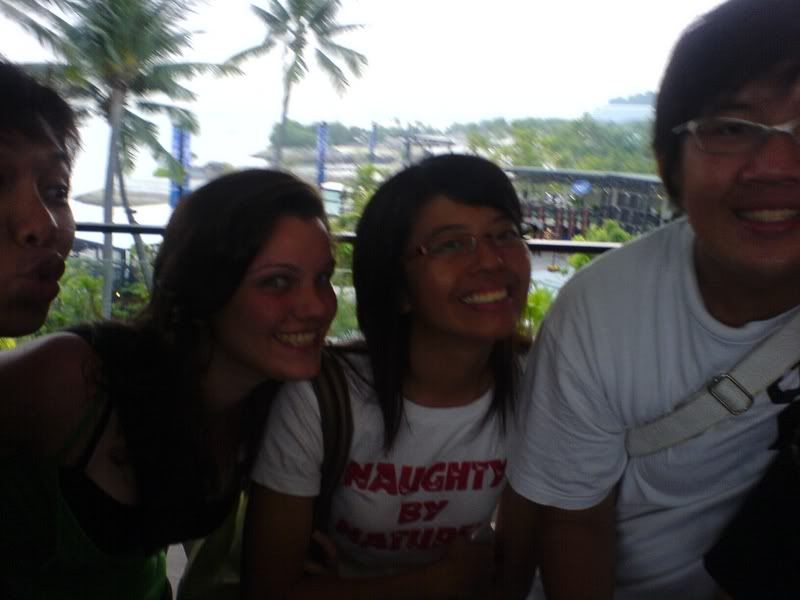 Andrea, sam, me and marko!
Sat work was normal... haha but its first time heard ppl say my name is uncommon:p
Sunday went out with mark and joy!!!
haha we ate mudpie and fondue.. shiok ah~~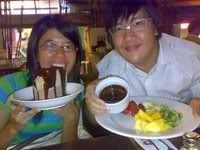 me and best friend!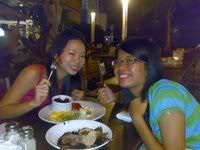 Joyjoy and me!
Marko and joy!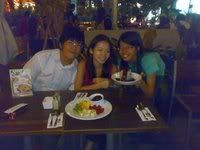 =)
Monday worked as usual... worked with my best subway buddies hongjie and may=)
Yesterday went out with Jun and Best friend to watch Nanny Daries at PS! haha.. i read jun and marko blog and i tink they are reali amazing(esp jun) coz they can blog out every single details tt happen! haha... yeah they r reali fun ppl to hang out with=)
Anw marko super duper noisy during e moive lor! Next time dun wan sit beside u liao! haha:p
Kkz so much stuff happened this few days... jus feel tt im very blessed to hav so many friends and such a good family always supporting me=) Thank God!
anw
HAPPY BIRTHDAY TO CHENGYEE AND CHERYL!!!!
=) =) =)