Hey!
TOday went sch for rehearsal! Haha think it went quite ok... only our routine too short:p
Whao guess what we are wearing for performance... SOCCER JERSEY!!! After e performance we 8 girls can form a soccer team le:p Anw e pom-poms they bought reali veri nice!!! Haha we took a lot of photos after Jane and Darren left:p
Actually wanted to join the sentosa ppl for dinner... but lazy to travel den we all on budget aso... so Jun, Wenminn and Cheryl went home den Cheng, Michelle, Tracy, Minyi, Ken, Ting and me went LJS!
Hey i stole some photos frm michelle's blog on e cheer camp!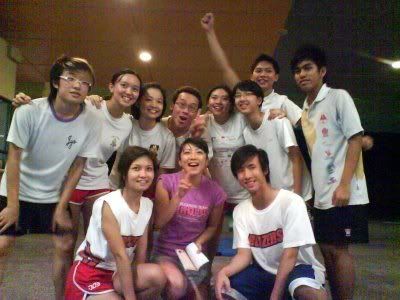 Grp 1: the all juniors grp!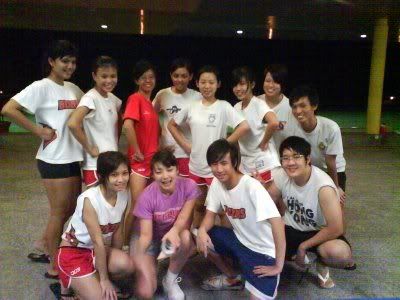 Grp 2: MY GRP!!!
Grp 3: the teddy bear grp!
Haha yupyup... i cant wait to get other pics frm frances.. but keep forgetting to pass her my tumbdrive! :p
Anw.. got back my results!!! not very good.. my gpa dropped by 0.2... but Thank God i passed everything!
Yeah so tink mos prob starting work next week le... mus enjoy life now! BYE=)