Hey!
Church today was as usual good=)
I love the songs that we sang today... haha like so peaceful and so many memories of church camp=) YEAH CHURCH CAMP IS COMING SOON AGAIN!!! My favourtie time of the year!=) Its Dec 17-21st... $30 for 5 days 4 nights... those interested sms me yeah!
Haha today Uncle Daniel's sermon is about Attitude... yeah like wat Nick's testimonal was about yesterday too... Hmmm i duno how to phase what i wana say.. jus that God is really wonderful and amazing... Just put your faith and trust in him and everything will be ok=)
Its been so long since our cell group sat together!!! haha theres always someone missing... yupyup.. we really chatted our hearts out today=)
Kkz cant believe i spent my whole day with 2 emo guys yesterday!
Here are some pics...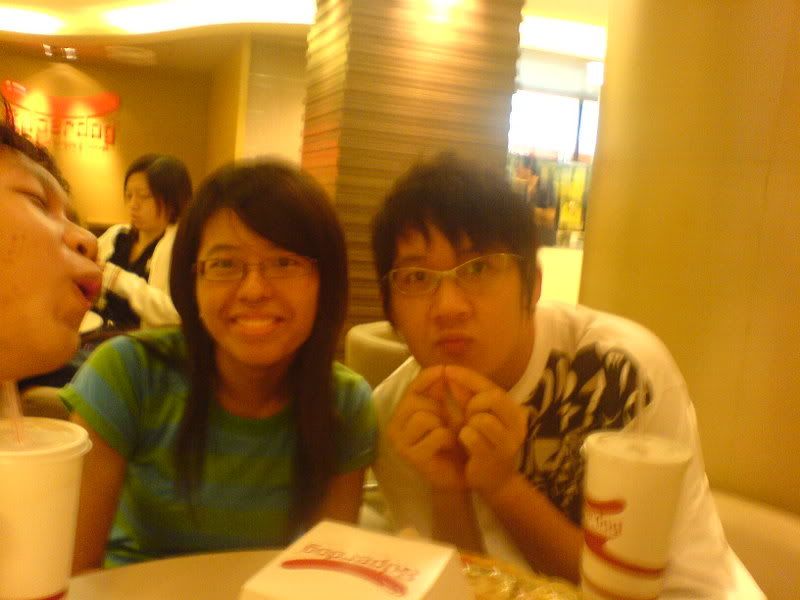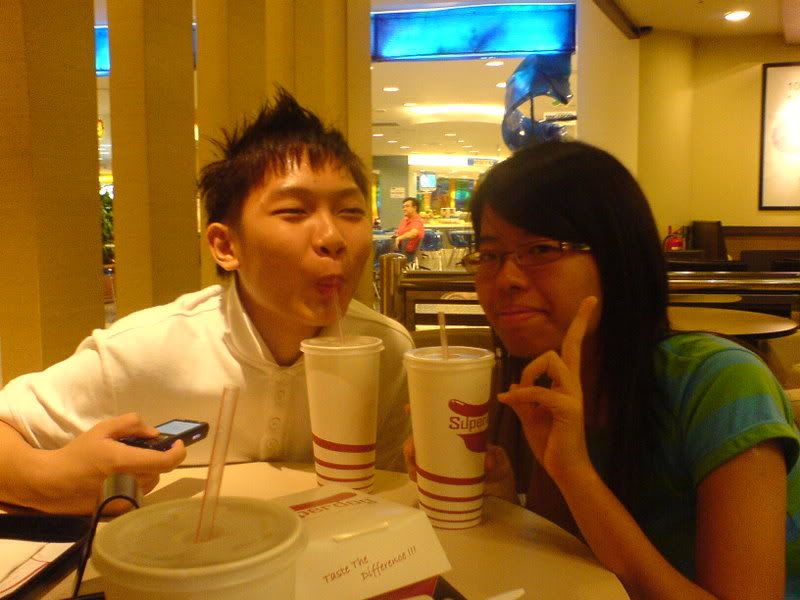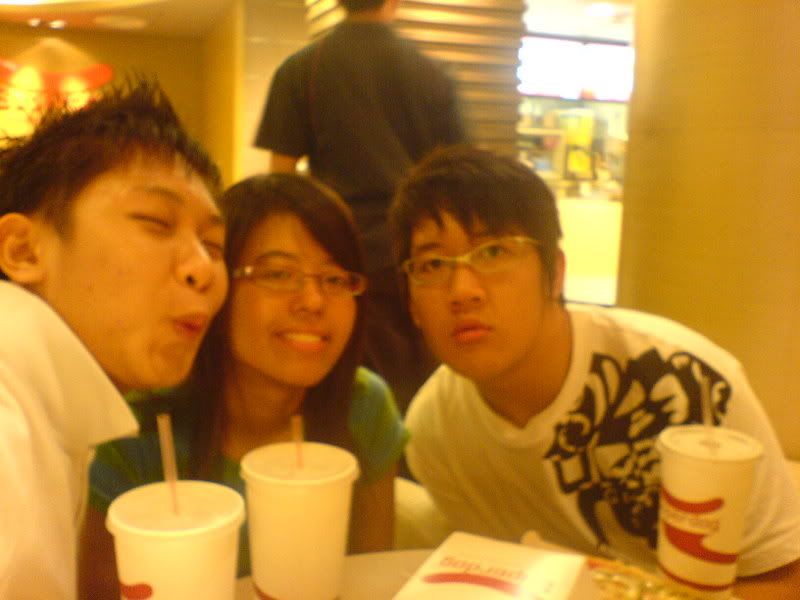 Yup and the 2 emo guys are
Mark
and
Andrea
!
We met up at 11am wanting to accompany Mark to tui his ankle but didnt in e end so we went down to Vivo! Ate Superdogs and i think its so much more nicer than Carls Junior!
After tt went to watch Ratatoulille.. Not bad but i think Monster Inc and Finding Nemo still rocks better=) Theres a part when a character said 'Hit me with your best shot' and guess what the 2 dudes did.............
yeah they started dancing the Hit-Me dance!(-.-!!!)
Went to City Harvest service after our movie... and the speaker was NICK! Hes really a man of faith and very charming too!! haha for more info visit lifewithoutlimbs.org
Celebrated Andrew bdae after tt and he can really sing well=)
Kkz.. gtg.. tml i goin to my work place to plan my timetable le... a bit sian diao coz got 2 cheer performances coming up so dun feel like workin:p but since im workin in Subway so nvm.. coz got free food!!! YEAH :P