Hey!
HAPPY BIRTHDAY SINGAPORE!
:):):):):) I got accepted by PSB! Will be starting sch next month with von and yumei:):):):):)
Anw i tot is my com prob but saw frm von's blog den realise its singnet's prob... my fb and blogger like freaking hard to use!!!!!!
Yup wanted to blog more pics but a bit troublesome so i just upload a few first yeah:P
My da-sao's 21st bdae at ritz carlton!!! super cool :)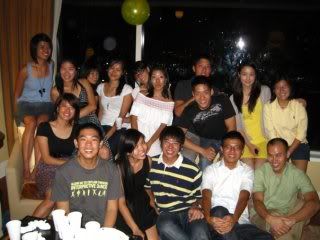 Gathering with tcc friends at ECP :)
Ion with my babes!
I love this pic :)