Hey!
Oh man its coming back again... I tot this year i will hav a 'peaceful year'.. sian diao... haha only frances will understand my pain.. GO AWAY~~~~
haha..
Today church is good=) I love Xiaohui's sermon.. always touch on those common but forgotten points! Haha he talked about...
-the wisdom of living is to know and learn from the past...
Learn from the past... not live in the past! I used to think a lot about the past and not move on.. haha but im ok now.. and it really makes life easier=)
-you cant do something with your heart but not your head.. or vice versa.. coz our heart and head works together...
I think everybody knows that.. but its hard to always follow tt... I guess everbody tends to follow their heart more ba:p
-Students got 10-Years Series.. Christians got 10-Centuries Series!
Yes! The 10 centuries series is the BIBLE! This point is a bit similar to the first point.. theres a lot to learn from the bible.. I very long didnt read the bible le(expt sun):p haha mus find a quiet day and start reading it soon=)
theres another good point but xiaohui explained in chinese and i duno how to translate to english:p
kkz today dinner my kor treated us to the Jap restuarant at the tampines swimming complex!
The place very nice~~~ haha with me and my cousin ZiYi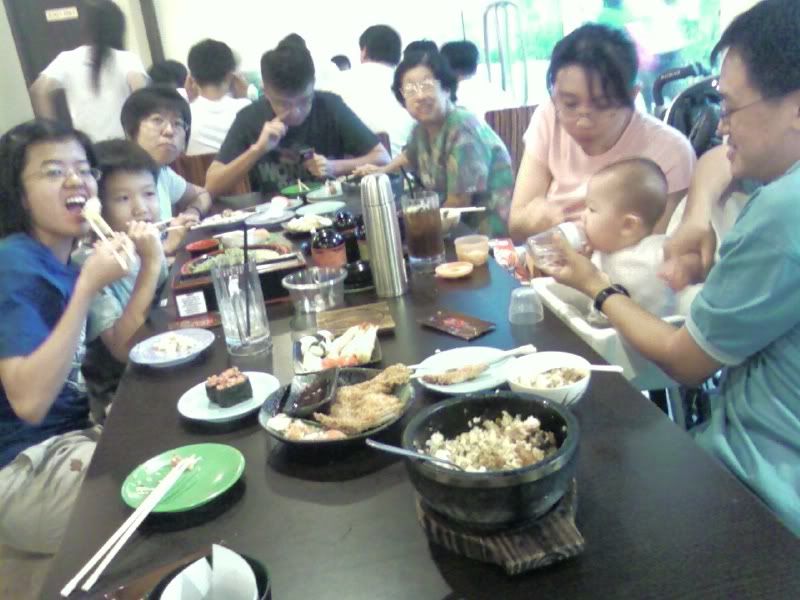 With my sis.. ziyi.. mum.. bro.. grandma.. aunt.. yanyi and uncle=)
My mum and me!!!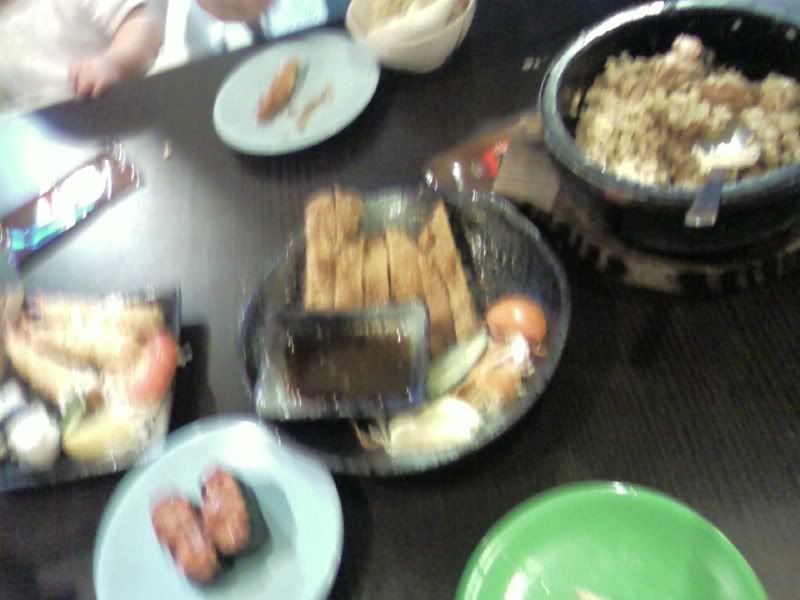 The food!
I love the softshell crab=)
Haha we playing with the wasabi:p
Thanks kor!!! Haha the sushi is cheap.. but the rest quite $$$.. total bill is about $120+++..
Haha kkz im goin to work on my script again... update soon=) bye!