Hey!
Today work was great! haha i love working with May.. coz time passes very fast=) Eee but i ate a lot.. wahaha MARKO I ATE SUBWAY=)
Kkz today basically spent my whole day working.. frm 1pm-9pm..
Next week is MAD... i workin mon and wed 1-11pm!!! 10 hrs leh!!! Part-timers onli suppose to work 5 hrs! haha but nvm la.. can earn more $$=)
Workin on sat aso... 7am-12pm...
Yesterday went out with Ying, Zhao and Jus! Oh man this holiday is the most happening!!! haha.. when we met up we chatted like siao la... YEAH meeting them on sunday again=)
After tt went to run bedok resv with Ting, ChengYee and Felicia!
You see the scenery so nice!!!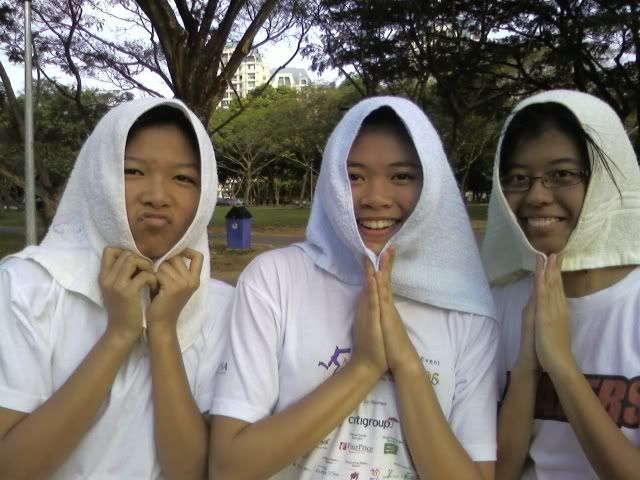 Haha we playing with our towels all e way:p
Training was ok i guess... DAMIEN PS US!
haha kkz... gtg.. bye!=)